---
First Prize winner 2014 Teecoks writing competition; EJIKEME CHIDINMA from ANGLICAN COMPREHENSIVE HIGH SCHOOL, IPAJA, LAGOS STATE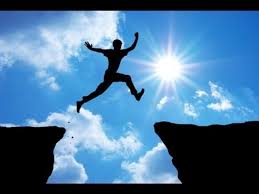 Life O life, life wonder what life is all about. Life is all about challenges. Challenges are battles and battles are meant to be fought. It is through fighting that one can win his/her battle to obtain victory. Victory is meant for only those who fight. It is only the rich who are respected but as for the poor, they are not noticed.  A great achiever is always known to everyone. One thing is to meet the best, another is to pass the best and be the best. To be the best you need the attention of the best. Most great people in life always shed tears whenever they tell about their life stories like Ben Carson.
My story all started from a boy named Eze, from the lineage of Mr. and Mrs Okoro were intelligent couple. Both of them took first position and second position while they were in school.
Eze was a very hard working boy but he had never made his parents proud of him. He attended Dominican Nursery and Primary School Oshodi, Lagos. Right from his primary school he always aspired to be the best in his set and make his parents proud of him. His elder sister Ada was not even bothered about her life but was an average student.
When Eze was in Primary three, he took nineteenth position out of thirty students, but he changed his position to tenth because he was scared and afraid of what his parents were going to do to him. Eze was not himself when he gave his parents his report card, he was nervous so his parents suspected him. His parents took him to the school authority for pleading because they knew a bigger problem was ahead for Eze. Eze was very sorry and he pleaded that it was because he wanted his parents to be proud of him that was why he did it, but he never knew it was going to bring shame to him and his family. He was almost expelled but was later forgiven.
Eze continued his life but hoped that the Lord of the eleventh hour (Math.20) would intervene in his case. When he entered JSS one at Doregos, he determined to take first position. He struggled very hard but he was only able to take first position in his class. Happily enough, Eze ran home, he could not just wait to get home. When he got home, he instantly showed his mother his report card. She was very glad. She gave Eze different gifts.
Thoughts ran down Eze's mind " I didn't take first position overall but why is my mother so excited?  This was the first time in Eze's history that the sight one i.e (first position) appeared in his report card. Luckily for Eze he was able to take first position in his class throughout is junior secondary school. When he was in JSS three, there was a girl named Febechi. She was very brilliant but still she couldn't take first position. She only came third while Eze took first position. Eze soliloquizing said "why can't I be the best, why am I just only the first in my class?
Then, Eze was thirteen years old and was in SS1. HE didn't even have hope of being the best in his class because the girl, Simisola in their set who maintained overall first position throughout their JSS1 to JSS3 was in his class. He wondered "where can I be when Simi and her other classmates are in my class, I think they are better than I am". Well, he actually did his best low and behold he came third, Simi as usual came first and Febechi came second. Even though Eze was happily that he came third, he still wondered why Febechi was better than him.
It was a great shock to everyone on the prize giving day that Febechi took the prize for the best science student in SSS 1 because that was the first time Simi did not receive any prize on prize giving day. Eze was not surprised because he had a feeling that Febechi was capable of over taking Simi. He said to himself "I must be better than Febechi not matter what it takes, even though it means becoming a boarder like her".
During the long vacation, Eze also had intention of becoming a boarder. Ada bought inspirational novels titled "Gifted hands" and "think big" by Ben Carson. Eze also watched a film (Korean) titled "Samuria High School. He learnt a very great lesson from the film and novels. IT was then that he fully realized that he could also be the best. The main character in the film "Kotaro" made a statement which touched Eze. He said "we all have to be determined and inspired; we always have to fight our battle if we want to win".
When Eze became a boarder, he was very determined and inspired. Each time he thought about the movie and novels, tears rolled down his face, every one in his class would gather round him and ask him why he was crying but he would not answer any one. He also cultivated the habit of prayer before reading any of his books. Each time Eze remembered the reason why his parents made him a boarder he also became sorrowful. The main purpose for his becoming a boarder was to be a Prefect and be the best, also make his parents proud of him.
As the first term of that his SS two was running to an end, the last week before examination, there was an essay competition for schools within Lagos State. Eze saw it as an opportunity and chance that God wanted to use for him to make his parents proud of him. Before he wrote his own essay he prayed thus "God please just for once make my parents proud of me, my mummy helps other parents' children to win different competitions yet her own children have never been noticed or victorious . So help me Lord to win this competition".
Wow!! Finally, Eze won the essay competition and was the best essay writer in Lagos. He was very popular; he also won a lot of prizes and scholarship. Now Eze knew what it is to face challenges because he had to read very hard and burn his midnight candle. Finally, he became the best in SS two and also the best graduating student in his set.  Later, he was made the head boy. Subsequently, he became a surgeon.
Each time he had the chance to tell people about his life story, he always remembered his pains and struggles he passed through to be a great achiever.
Always fight your battle and commit it to God's hand because it is through fighting on can win his battle.
Photo credit: Google