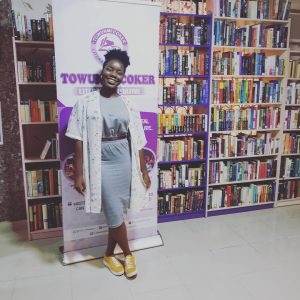 Passion is prestigious, benevolent, and all consuming. One can decide to forfeit all in a crave to satisfy this urge. Many a mistake is to think this is ultimate, how about a mix? A combination. A larger crave to be better. A blending of passion and education.
It is no news that Towunmi Coker Literary Initiative (TCLI) was born out of the quest to promote passion while still pursing education and of course it gives TCLI no greater joy than to have an ambassador such as Nkechi Chidi-Ogbolu.
Graduating magna cum laude with a bachelor degree in chemical engineering is no small feat. But when you graduate at the age of 18 from an Ivy League school, then that's ground breaking.
Nkechinyere Chidi Ogbolu who graduated from Howard University at the age of 18, was raised in Nigeria and gained admission when she was 14 years old. This is quite an extraordinary milestone because in Nigeria, most of her contemporaries are just midway through secondary school.
The young lady who studied chemical engineering because she wanted a really broad field and liked the idea of engineering, because it solves problems, also has an interest in music and loves to write.
'I almost took a gap year to go into music and just sing. People have told me that I am a really good singer. I wanted to drop the school thing and sing for a year. Then my mum and I talked about Falz who is a lawyer and a musician. He did not drop out of school. The music thing has not died. I still make music videos.'
Age has never been a deterrent factor in her academic pursuits as she plans to continue her studies in California for her doctorate degree in Biomedical Engineering. Diligence remains the hallmark of this outstanding young woman who will never settle for mediocrity and anything less than excellence.
Her book, Tales of an Uber Minor in College is a diary on how her life has been in the last four years; written to inspire people to do great things and let them know that opportunities abound. Also, to show that even when people doubt in themselves they can rise above it.
Chidi Ogbolu emphasized the importance of mentoring and encouraged parents to be mentors to their kids and be people that children can unburden to rather than just authority figures that require perfection and nothing less than that.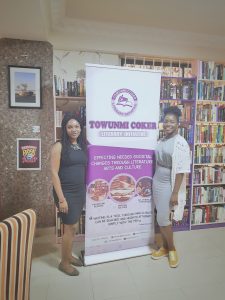 The Towunmi Coker Literary Initiative (TCLI) Ambassador is a sterling example of how to build a solid bedrock for education and still follow your passion. Nkechinyere has a burning passion for music, and writes also, as seen in her recently published book.
The young lady who almost took a gap year to sing is still making musical videos as a graduate. Showing the possibility of having an education and still chasing your passion. With a further advancement to publish a book. An example that one can do anything and education is a plus. Passion has not been buried. Education is thriving. The making of a happy human; perfect model of the total child.
Nkechi would like to change the perception that you have to drop your education or your passion like she almost did. Furthermore, to change the notion that you cannot achieve success unless you are wealthy.
Part of her plan is to engage in medical research and improve on the treatments and methodologies currently at our disposal. She is also interested in reaching out to Youths.
Share your thoughts and comments below.
Thanks.